The Importance of Nursing to Our Mission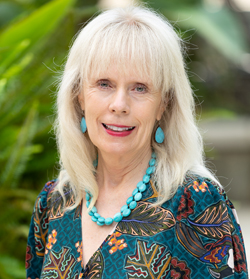 Message from the Senior Vice President and Chief Nursing Officer
Our nurses perform critical roles as part of a professional team that helps patients have great experiences at Valley Presbyterian Hospital (VPH). Guided by a set of core values and delivered through thoughtful practice, our nurses strive to deliver high quality, safe care.
We get better every day by analyzing our performance, finding new and better ways to practice, and then holding ourselves to high standards.
We treat everyone with respect by understanding the specific needs of our community, aligning our services to those needs, and being sensitive to what makes our patients and their families most comfortable.
Finally, we help one another so that patients and their families feel supported and well cared for by a team of people they can count on.
I am proud to be a part of the VPH nursing team. Together, we are vital - integral to saving lives, restoring health, and preventing the spread of illness!
~ Lori Burnell, RN, PhD, NEA-BC
Senior Vice President, Chief Nursing Officer