Tony Evans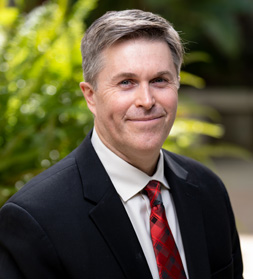 Vice President & Chief Information Officer
Tony Evans was appointed Vice President and Chief Information Officer in November 2020. Previously, Mr. Evans worked as Chief Information Officer at Enloe Medical Center in Chico, California. He brings over 15 years of health care industry experience in Information Technology to Valley Presbyterian Hospital (VPH).
As Vice President & Chief Information Officer, Mr. Evans is responsible for developing, coordinating and facilitating strategic information services projects, as well as improving and maintaining the operation of the hospital's computer network.
Mr. Evans received both a master's degree in management information systems and a bachelor's degree in business administration from Florida State University.