Lori Cardle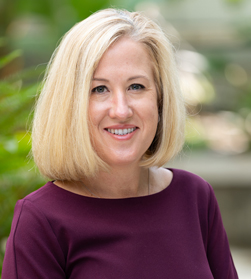 Executive Vice President & Chief Operating Officer
Lori Cardle was appointed Chief Operating Officer in June 2016. She joined the hospital in April 2011, and has held several executive roles, including the role of Senior Vice President of Finance & Operations and Chief Financial Officer. Ms. Cardle is a seasoned healthcare leader with over 20 years of hospital management experience. Previously, Ms. Cardle worked at Alvarado Hospital in San Diego, where she served as Vice President of Revenue Cycle and Health Information Management and as Treasurer. She also has served as Chief Financial Officer at St. Vincent Medical Center and Brotman Medical Center.
As Executive Vice President & Chief Operating Officer, Ms. Cardle oversees hospital operations, business strategy, community relations and development.
Ms. Cardle was awarded the "Women Who Mean Business" leadership team award in 2007 by the San Diego Business Journal and the "CFO of the Year" award in 2016 by the San Fernando Valley Business Journal.
Ms. Cardle holds a bachelor's degree in criminal justice from California State University, Fullerton, and a master's degree in business administration from Pepperdine University.