Jeremy Redin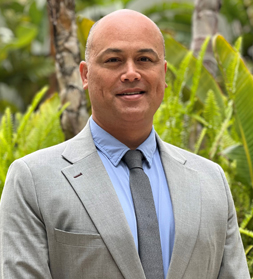 Vice President, Finance
Jeremy Redin rejoined Valley Presbyterian Hospital as Vice President of Finance in May 2023, after previously serving as Controller and Assistant CFO from 2012 to 2016. Mr. Redin has 18 years of hospital finance management experience. Prior to rejoining Valley Presbyterian Hospital, he worked as CFO of Alecto Healthcare Systems, LLC for over 6 years where he led the financial operations of 7 hospitals in California, Texas, West Virginia, and Ohio. Mr. Redin's experience also includes roles as Chief Financial Officer at Alta Hospital Systems, Controller over both Glendale Memorial Hospital and California Hospital Medical Center, and Controller at Doctors Medical Center of Modesto.
As Vice President of Finance, Mr. Redin oversees the functions of accounting and finance, materials management, and health information management.
Mr. Redin received his MBA and bachelor's degree in finance from California State University, Stanislaus.
Return to Executive Leadership Page