Diana Milan-Finley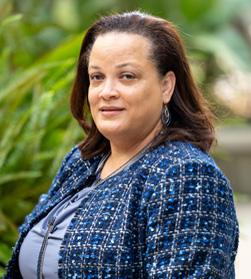 Associate Administrator, Operations Support Services
Diana Milan-Finley was appointed Associate Administrator of Operations Support Services in February 2020. She brings more than 17 years of healthcare industry experience to Valley Presbyterian Hospital. Previously, Ms. Finley served as Executive Director for Nursing Operations and Support Services for St. Vincent Medical Center in Los Angeles, California.
As Associate Administrator, Diana is responsible for the effective operations of Support Services, Imaging, Clinical Laboratory, and Emergency Management, including quality outcomes, efficiency, cost management, service, and patient satisfaction. The hospital services include Plant Operations/Facilities, Environmental Services (EVS), Security, Safety, Construction, and Planning.
Ms. Finley holds a Bachelor of Arts degree in history from University of California, Los Angeles, and a Master of Business Administration degree in healthcare management from the University of Phoenix.