Covid-19
Last update 5/26/22
Patient & Visitor Policy Update
At Valley Presbyterian Hospital, the health and safety of patients, visitors, employees, physicians, and the community remain our top priority. We continue to revise and adhere to the latest California Department of Public Health guidelines and strict infection-control practices through the post COVID-19 pandemic period. Accordingly, as of January 13, 2022 our visitation practices have been revised. Thank you for your understanding and partnership in keeping everyone safe and allowing patients time to rest and heal.
Beginning January 13, 2022, Valley Presbyterian Hospital is complying with the recent California Department of Public Health's Order requiring that all visitors pass certain screening criteria to enter the hospital, which includes:
At the hospital entrance, present proof of COVID-19 vaccination and booster, if booster-eligible (defined in the link above and in the California Public Health Order section below). Or show a negative COVID-19 antigen test taken within one day (24 hours) of visitation or a negative PCR test taken within two days (48 hours) of visitation. If visiting on multiple consecutive days, proof of a negative test is only required every third day (i.e. testing is only required on day one, day four, day seven, etc.)
Visitors must wear a hospital issued face-covering and a new identification sticker each day, while on the premises, both indoors and outdoors.
Visitors must be 18 years of age or older, even if accompanied by an adult.
See additional requirements and guidelines below.
Exemptions:
The following visitors are exempt from the COVID-19 vaccination and testing requirements of this policy:
Visitors who are visiting a patient in critical condition, when death may be imminent.
In emergent situations, parent or guardian visitors of pediatric patients, a support person for a labor and delivery patient, support persons for a patient with physical, intellectual, developmental disability, or cognitive impairment and a person visiting for bonding visits including in-room stay with a newborn and hospitalized parent. For subsequent visits following the emergent situation and as soon as reasonably possible thereafter, but no longer than 72 hours, these visitors must comply with the vaccine verification or applicable testing requirements.
Additional requirements for Inpatient visitations:
Inpatients will be allowed two visitors per day, for 2 hours a day between 5 AM to 9 PM.
Compassionate Care patients and patients in the Women's and Children's Services units may have two visitors during a 24-hour period. Please read our Visiting Hours page for additional details about visiting patients in the Women's and Children's Services units (Labor & Delivery, Pediatrics, Pediatric Intensive Care Unit, and the Neonatal Intensive Care Unit).
For the safety of the patient and others, inpatients with infectious disease will be limited to virtual visits.
Visitor movement within the facility will be limited to and from the path directly to the patient's room.
Additional requirements for Outpatient visitations:
Outpatients will be allowed one visitor until transferred to the procedural preparation/surgical area and one visitor when in Recovery or Post Anesthesia Care Unit (PACU) space (provided that social distancing can be accomplished, as determined by the Operations Supervisor.)
Visitors of outpatients are encouraged to wait in the designated spaces adjacent to their treatment area (e.g. Perinatology Clinic, Wound Healing Center) if social distancing can be accomplished.
If the patient's procedure is to take two or more hours to complete, visitors are encouraged to leave and return when the patient is in the recovery phase.
Visitors may wait outside the hospital or leave and return.
Additional guidelines:
No visitor may eat or drink in a patient's room.
Visitors to a two-bed (semi-private) hospital room must remain on the side of the curtain of the patient they are visiting.
The patient, when able, or their designated representative/decision maker (i.e. Durable Power of Attorney/next of kin) may determine who may visit the patient.
A court appointed conservator will not be denied visitation for the purposes of participating in health care decisions.
Oversight and questions related to an individual patient's visitation plan will be addressed by the hospital's Operations Supervisor.
Patients with diminished capacity or disabilities who may benefit from longer visitation to support their emotional well-being or be soothed during an agitated state may be granted extended visitation (not to exceed 0500 – 2100 daytime period.) This extended visitation will be recommended by the primary nurse and approved by the Operations Supervisor.
If multiple family members are requesting end-of-life visitation and the patient is actively dying, or has expired, two (2) visitors at a time may stay with the patient for thirty minutes. Children may be granted an end-of-life visitation at the discretion of the Clinical or Operations Supervisor.
California Public Health Order: Vaccination Requirements for Hospital Visitation
We are complying with the California Public Health Order as follows:
If you are fully vaccinated, prior to entering our facility you must present:
COVID-19 Vaccination Record Card (issued by the Department of Health and Human Services Centers for Disease Control & Prevention or WHO Yellow Card) which includes name of person vaccinated, type of vaccine provided, and date last dose administered); OR
a photo of a Vaccination Record Card as a separate document; OR
a photo of the Vaccination Record Card stored on a phone or electronic device, OR
documentation of COVID-19 vaccination from a health care provider; OR
digital record that includes a QR code that when scanned by a SMART Health Card reader displays to the reader client name, date of birth, vaccine dates and vaccine type.
California Immunization Requirements for Indoor Visitation: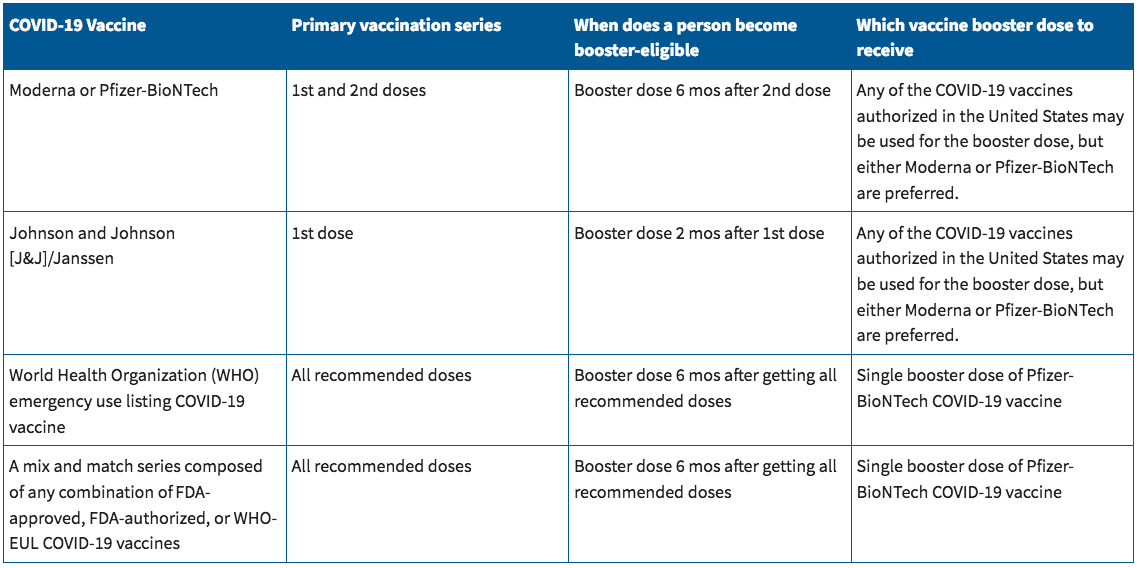 Mask, personal protective equipment, and physical distancing requirements:
All visitors, regardless of vaccination status or test result, must:
a. Wear a well-fitting face mask (a surgical mask or double masking is recommended) at all times during any visitation within the facility;
b. Wear any other personal protective equipment (PPE) while in the patient's room that facility personnel deem appropriate to the situation; and
Physically distance from health care personnel and other patients/residents/visitors that are not part of their group at all times while in the facility.
The Order defines "Fully Vaccinated", "Incompletely Vaccinated" and "Unvaccinated" as follows:
"Fully Vaccinated" means individuals who are considered fully vaccinated for COVID-19: two weeks or more after they have received the second dose in a 2-dose series (Pfizer-BioNTech or Moderna or vaccine authorized by the World Health Organization), or two weeks or more after they have received a single-dose vaccine (Johnson and Johnson [J&J]/Janssen).
"Incompletely vaccinated" means persons who have received at least one dose of COVID-19 vaccine but do not meet the definition of fully vaccinated.
"Unvaccinated" means persons who have not received any doses of COVID-19 vaccine or whose status is unknown.
Crisis Care Continuum Guidelines
We have adopted California SARS-CoV-2 Pandemic Crisis Care Guidelines as provided by the California Department of Public Health (CDPH). Click here to download.
Emergency Information
If you are having a medical emergency please call 911.
To reach our Infection Control Officer please call 818.902.3906.