Valley Presbyterian Hospital Welcomes New Board Members
Category: News
Posted On: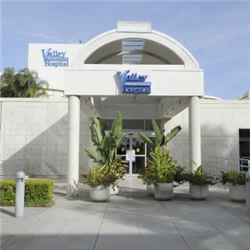 VAN NUYS, Calif. – Valley Presbyterian Hospital is pleased to announce the appointment of three new members to its Board of Directors: Robert C. Myrtle, D.P.A., the University of Southern California; Ellen G. Riley, Kaufman Hall; and Beth Zachary, Adventist Health.
"All three of our newest Board members bring unique insights that will further the mission of Valley Presbyterian Hospital," said Gregory L. Kay, M.D, Chairman of the Board of Directors at Valley Presbyterian Hospital. "Their vast healthcare knowledge will serve as a collective strength as we strive to achieve even better outcomes and experiences for all those we serve."
"We are pleased to welcome this group of talented and experienced leaders to our Board," said Gustavo Valdespino, Valley Presbyterian Hospital President & CEO. "Each of these distinguished individuals possesses a true passion for improving the health and well-being of our community, and will enrich the board with their diverse experiences and expertise."
Robert C. Myrtle, D.P.A is a Professor Emeritus of Public Administration in the Sol Price School of Public Policy at the University of Southern California. He is the Former Director of the Executive Master of Leadership programs and the former faculty director for the Master of Medical Management at the Marshall School of Business at the University of Southern California. Dr. Myrtle served as the chair of the Los Angeles County's Hospitals and Health Services Commission; was the Chairman of the Board for SCAN Health Plan; was a member of the Board of Directors for the Huntington Medical Foundation, and served as Chairman of the Board of Health and Human Services for the City of Long Beach. Dr. Myrtle holds a D.P.A. and an M.P.A. from the University of Southern California and received his B.S. in Business Administration from California State University, Long Beach.
Ellen G. Riley is a Senior Vice President of Kaufman Hall, working from the firm's Los Angeles office since 1988. With more than 30 years of experience in the healthcare industry, her areas of expertise range from financial and capital planning, to strategic cost management, and business valuations. Ms. Riley has worked with a wide range of healthcare organizations, including health systems, academic medical centers, specialty hospitals, district hospitals, community hospitals, and children's hospitals. Ms. Riley has an M.B.A. from the University of Southern California, with a concentration in Finance and Marketing, and a B.A. magna cum laude, from the University of California at San Diego.
Beth Zachary served as Senior Vice President; President and CEO of Adventist Health's Southern California Region from 2011-2018. Ms. Zachary has 35 years of healthcare experience at Adventist Health alone. She was instrumental in establishing the system's Southern California Region, which includes four hospitals, a physician organization, and a host of outpatient services. Ms. Zachary earned an M.A. in Management from Claremont Graduate University and a B.A. in Journalism from Walla Walla University. She is also a fellow of the American College of Healthcare Executives.
About Valley Presbyterian Hospital
Valley Presbyterian Hospital (VPH) is an independent, nonprofit and nonsectarian hospital serving the medical needs of the San Fernando Valley community for more than 60 years. VPH has grown to become one of the largest acute-care hospitals in the region and continues to provide patient-centered care for a healthy community. The 350-bed facility offers advanced technology and a full range of medical services to improve and save lives.
Contact 
Adam Blackstone
Director, Marketing & Communications
(818) 902-7920 - Direct
Adam.Blackstone@valleypres.org